Here at Cosawes Barton, we are so lucky to be surrounded by 17 acres of private estate and countryside. The winter wildlife in Cornwall has been amazing this year – particularly over lockdown when the number of species on the estate seemed to grow. For our guests who love wildlife, there are so many opportunities for bird and animal spotting – even in mid-winter.
So, what animals and birds do we have on the estate?
Majestic buzzards survey the wintry fields at this time of year, and tawny owls make their residence known on cold winter evenings.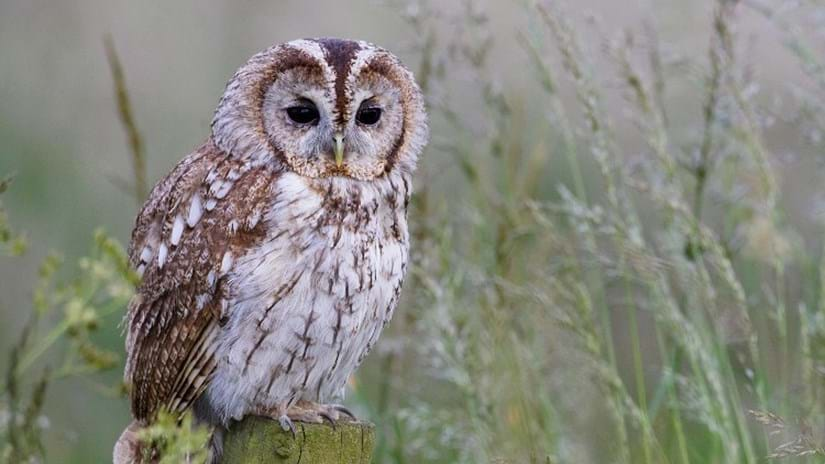 Woodpeckers, nuthatches, and treecreepers are busy searching for food on the trunks of older trees, and our resident colony of pipistrelle bats in the cart shed take the opportunity to sleep and keep warm in their sheltered hiding place.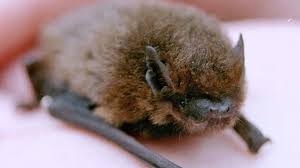 You might assume that many animals will be out of sight in winter but deer, badgers, otters, squirrels, foxes, and moles are active throughout the season.
Although dormice are elusive, even when awake, winter is an excellent time to look for signs that they are around. Rummaging amongst fallen leaves in our hazel trees, you may see nuts that have been nibbled. A smooth, perfect hole with outward sloping edges on the side of the nut is a tell-tale sign of dormouse activity.
Woodland walks may also offer tantalising glimpses of deer seen through bare tree trunks. The white, heart-shaped rumps of retreating roe deer are easy to identify. We had a family of deer living in our woodland over lockdown – glorious!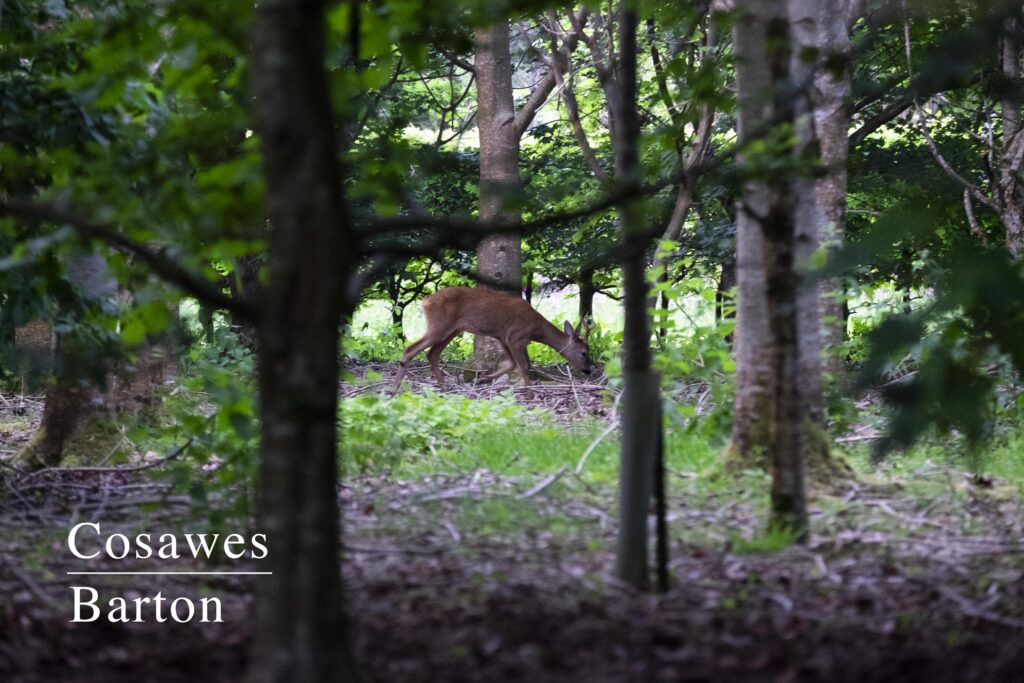 Further afield in Cornwall
Don't forget the coastline in winter. The crashing waves may well wash some interesting wildlife onto the beach, such as the strange jellyfish-like creatures known as velella or by-the-wind sailors. Rock pooling can also be a year-round occupation.

The extreme South West is good for spotting dolphins and other marine mammals, while seals haul up on beaches around Cornwall and appear at St Ives harbour during high tides. You may see seal heads bobbing in the water near a beach or hauled out onto beaches. We can suggest good seal spotting vantage points for you.
Where to see wildlife in winter

Kennall Vale Nature Reserve in Ponsanooth has lush valley wildlife and scenery and is just a short walk from the cottages.

Bissoe Valley Nature Reserve: A great place for amphibians.

Tehidy Country Park, near Camborne: Best for squirrels, woodpeckers, and kingfishers.

The Lost Gardens of Heligan, near Mevagissey: Watch wildlife indoors with CCTV coverage of badgers, barn owls, bat roosts and bird-feeding station.  

Marazion Marsh, near Penzance: This is Cornwall's largest reedbed, and an RSPB reserve where flocks of starlings visit some years, birds including bitterns and overwintering chiff-chaffs can be seen, plus many mammals and plants.

Goonhilly Downs, The Lizard: Look out for merlin, hen harrier and short-eared owl.